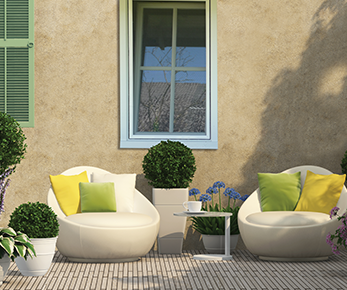 Inklemhor Wespp
HR Design levert de inklemhor Wespp uit eigen productie. De inklemhor Wespp is geschikt voor nagenoeg alle naar binnen draaiende kunststof- en houten ramen met verdiepte kozijnprofielen. De inklemhor Wespp hangt met 1 mm. dikke RVS haakjes in de opening van het kozijn.

Het grote voordeel van de inklemhor Wespp is dat er nagenoeg niets tussen de afdichting van het raam zit, waardoor het raam zonder verdere afstelling van sluitnokken perfect sluit. Door de borstel is de afdichting voor insecten gegarandeerd. De inklemhor Wespp wordt gemonteerd zonder te boren of te schroeven. De inklemhor Wespp kan eenvoudig in het geopende raam geplaatst worden, waarna het raam in elke stand te gebruiken is. Theoretisch kan de inklemhor Wespp altijd gemonteerd blijven, maar HR Design beveelt aan om de inklemhor Wespp in de winter op te bergen.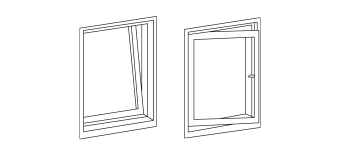 De inklemhor Wespp is geschikt voor:
• Draai-/kantelramen
• Openslaande ramen

Kleuren
Leverbaar in de volgende kleuren.
Standaard kleur
Kunststof onderdelen
Staalblauw (RAL 5011)
Zwart
Antracietgrijs (RAL 7016)
Antracietgrijs
Zwartbruin (RAL 8022)
Zwart
Crèmewit (RAL 9001)
Crème
Zilvergrijs (RAL 9006)
Zwart
Zuiverwit (RAL 9010)
Wit
Verkeerswit (RAL 9016)
Wit
Speciale RAL-kleur 
Zwart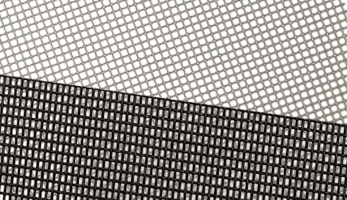 Gaas
Het standaard gaas wat toegepast wordt in de inklemhor Wespp is gemaakt van sterk glasvezel met om elk draadje een laagje PVC. HR Design levert de inklemhorren Wespp standaard met grijs gaas.

U kunt kiezen uit de volgende soorten gaas:
• Fiberglas grijs
• Pollengaas antraciet, Poll-tec® (meerprijs)

Afmeting
HR Design kan de inklemhor Wespp op maat maken voor nagenoeg elke afmeting draai-kantelraam. Ook is het systeem geschikt voor veel valramen. Door een tussenstijl (vanaf 150 cm. hoog) blijven de profielen recht bij het strakgetrokken gaas.
Monteren
Voor de montage heeft u geen gereedschap nodig. De inklemhor Wespp van HR Design wordt gemonteerd zonder boren of schroeven. Door het draaideel geheel te openen (in de draaistand) kunt u de inklemhor Wespp, eerst met de bovenzijde aan de dorpel van het kozijn haken. Daarna laat u de inklemhor Wespp met de RVS haakjes over de onderdorpel zakken. De RVS haakjes zijn leverbaar in 18 en 22 mm.
**Joomla! Debug Console**