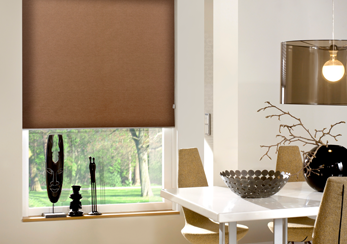 Rolgordijnen Trend
Zeer geliefd zijn de rolgordijnen van HR Design met oplossingen voor ieder raam. Stijlvolle functionaliteit, klassieke en moderne dessins, prachtige kleuren en unieke decoratieve opties voor elk interieur. 

Met de ruime collectie die wij u bieden zit er altijd een geschikte kleur voor u tussen. Aan de hand van uw behoefte aan zonlicht kunt u een rolgordijn uitkiezen. In onze collectie zitten uni- en dessinstoffen, maar ook verduisterende of juist lichtdoorlatende stoffen. Extra duurzame, vuilafstotende en vlamvertragende stoffen zijn de projectstoffen, uitermate geschikt voor alle werkplekken.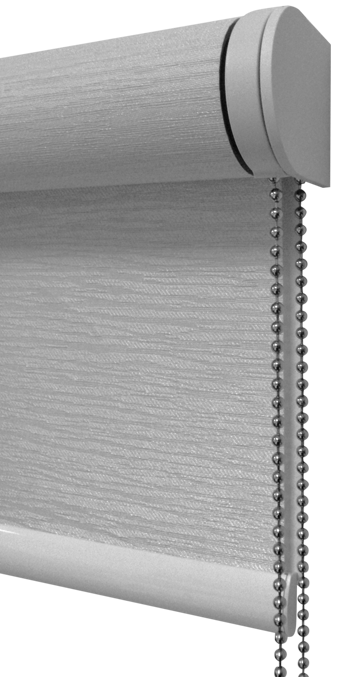 Rolgordijn Trend
Semi-verduisterend en transparant: maximale breedte 300 cm. / maximale hoogte 280 cm.
Blockout: maximale breedte 280 cm. / max. hoogte 280 cm.
Systeem in RAL9003 of technisch zilver.
Bediening
Standaard kettingbediend.
Kindveilige uitvoering wordt geadviseerd.
Optioneel met kettinggewicht / tassel.
Montage
Klem wand- / plafondsteun.
Afstandsteun.
Buis
Buisdiameter 29 mm. bij systemen < 2 meter.
Buisdiameter 38 mm. bij systemen > 2 en < 3 meter.
Buisdiameter 46 mm. bij systemen > 3 meter.
Onderlijst 
Standaard een luxe aluminium onderlat in wit of grijs.
Optioneel een tunnel met buis.
Optioneel mogelijk
Stof contrarollend.
Kantelen stoffen niet mogelijk.
Zijgeleiding met speciale onderlat. (metalen draad met kunststof omtrokken)
Let op! De stof wordt gesneden uit de rollengte, hierdoor zal de stof beslist niet schotelen.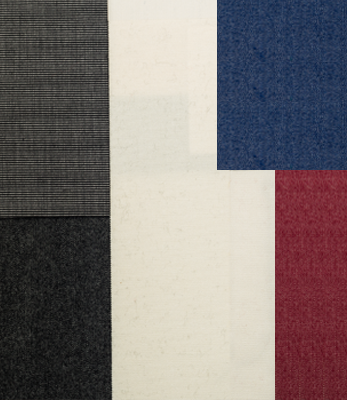 Stof 
De collectie rolgordijnen van HR Design biedt zowel verduisterende stoffen als lichtdoorlatende stoffen. Kies een verduisterende stof in de slaapkamer voor een goede nachtrust of ga voor een lichtdoorlatende stof in de woonkamer, voor een sfeervolle lichtinval en voldoende privacy.
Onderhoud
De meeste HR Design rolgordijn stoffen zijn antistatisch behandeld en zullen daardoor vrijwel geen stof aantrekken. Rolgordijnen kunnen niet in de wasmachine en kunnen niet tegen schoonmaakmiddelen of vocht. Ook mogen rolgordijnen niet gewrongen of geschrobd worden. De rolgordijnen zijn goed te onderhouden met een plumeau.
Stofeigenschappen
Het rolgordijn is een traditioneel product, waarbij het gehele gewicht op twee punten belast wordt. Bij grotere breedtes of hoogtes kan het textiel doek (licht) gaan schotelen. De stof op de gestoffeerde onderlat kan soms ook gaan bobbelen bij grotere breedtes.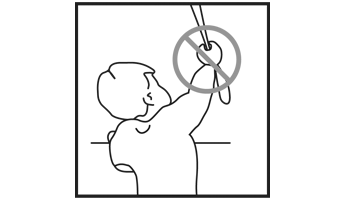 Child Safety
Wanneer u kiest voor een kettingbediening raden wij u aan om de ketting een ketting geleider (art.nr.181130) aan de wand te bevestigen. Zo voorkomt u gevaarlijke situaties voor kinderen (met name tussen 0-3,5 jaar). De bedieningslengte wordt bepaald afhankelijk van de montagehoogte. De minimale montagehoogte van de ketting geleider is 150 cm.
 
Montagehoogte onbekend (cm.)
 Montagehoogte bekend
 product < 250 bedieningslengte
product < 250 bedieningslengte
 
20 & 25 mm. trekkoord*
100 cm. of kleiner
producthoogte - 150 cm.
producthoogte - 150 cm.
**Joomla! Debug Console**