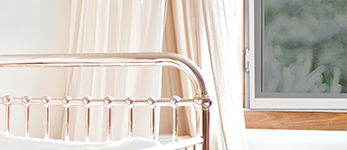 Vaste raamhor Mugg 30 mm.
De vaste raamhor Mugg met een 30 mm. profiel is een eenvoudige en doeltreffende oplossing voor naar buiten of binnen (hor aan de buitenkant geplaatst) draaiende ramen. De vaste raamhor Mugg wordt op het kozijn vastgeklemd door middel van wervels. Hierdoor kan de hor eenvoudig van het kozijn worden gehaald.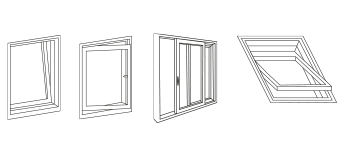 De vaste raamhor Mugg is geschikt voor:
• Draai-/kantelramen
• Openslaande ramen
• Schuiframen
• Dakramen

Kleuren
Leverbaar in de volgende kleuren: 
Standaard kleur
I.D.D.
O.D.D.
Kunststof onderdelen
Staalblauw (RAL 5011)
x
Zwart
Grachtengroen (RAL 6064)
x
Zwart
Antracietgrijs (RAL 7016)
x
Antracietgrijs
Grijsbruin (RAL 8019)
x
Wit
Zwartbruin (RAL 8022)
x
Zwart
Crèmewit (RAL 9001)
x
x
Crème
Zilvergrijs (RAL 9006)
x
Zwart
Zuiverwit (RAL 9010)
x
x
Wit
Verkeerswit (RAL 9016)
x
Wit
Technisch zilver
x
Grijs
Speciale RAL-kleur 
x
x
Zwart
Gaas
Het standaard gaas wat gebruikt wordt in de vaste raamhor Mugg is gemaakt van sterk glasvezel met om elk draadje een laagje PVC. HR Design levert de voorzethor Mugg standaard met grijs gaas.

Pollenwerend gaas zit in het pakket van HR Design, hiermee worden naast insecten ook voor mensen met een allergie de pollen geweerd (Poll-tec®).

U kunt kiezen uit de volgende soorten gaas:
• Fiberglas grijs
• Pollengaas antraciet, Poll-tec® (meerprijs)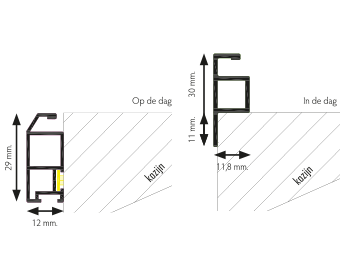 Profiel
U heeft de keuze uit 2 verschillende profielen, een profiel voor "in de dag" en een profiel voor "op de dag".

Bij het I.D.D. profiel valt slechts een dunne flens op het kozijn, zodat het kozijn vlak blijft. Dit kan in sommige gevallen noodzakelijk zijn, zoals bij een strak tegen het kozijn gemonteerde raamdecoratie.

Het O.D.D. profiel is een slank kader waartussen het gaas gespannen is. Dit profiel wordt op het kozijn gemonteerd door middel van wervels. Eventueel kan de vaste raamhor Mugg voorzien worden van scharnieren aan de bovendorpel. Hierdoor wordt het bedieningsgemak vergroot.

Afmeting
HR Design kan de vaste raamhor Mugg op maat maken voor nagenoeg elke afmeting raam. Ook is het systeem geschikt voor veel uitzetramen. Standaard wordt er vanaf een hoogte van 150 cm. een tussenstijl toegepast.

Meten
Bij plaatsing "in de dag" geeft u de strak gemeten dagmaat door (meet op meerdere punten en geef de kleinste maten door).

Bij plaatsing "op de dag" blijvende maten opgeven. Meet de dagmaat en tel hier 58 mm. bij op in zowel de hoogte als de breedte.


Montage*
• Scharnier en magneten met handgreep.
- Scharnier boven (F50B).
- Scharnier links (F50L).
- Scharnier rechts (F50R).
• Wervels rondom (F51).
• Scharnier en wervels met handgreep.
- Scharnier boven (F53B).
- Scharnier links (F53L).
- Scharnier rechts (F53R).
• Zonder bevestigingsmaterialen (F54).
• Magneet tape rondom inclusief ijzertape (F55).

* Kiest u voor plaatsing I.D.D., dan is alleen wervels (F51) of zonder bevestigingsmaterialen (F54) als montage mogelijk.
**Joomla! Debug Console**